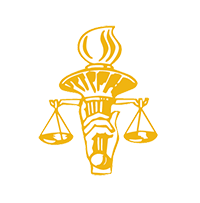 FAQs
1. How do I login to access courses and trainings?
Use your NDAA membership username and password which are the login credentials for ndaa.site-ym.com. If you don't know your NDAA membership login information, contact training@ndaajustice.org.
2. I am not a member of NDAA. Can I access courses and recordings through this platform?
Yes. You may browse available content such as webinars and courses. You will need to create a free NDAA profile (if you do not already have one) in order to register for a webinar or course, or to access on-demand recordings. Most content is available at a lower cost for NDAA members, so you may want to consider joining NDAA to take advantage of this member benefit.
Guide on how to create a non member account
3. Can I register someone else on this platform?
You may only register yourself for any event or recording on NDAA's eLearning platform. If you would like to register someone else or a group, please email training@ndaajustice.org.
4. How do I find courses to take?
There are several strategies for finding courses. You can 1) browse by type (On-Demand, Virtual, In-Person); 2) you can search by keywords (Type a term over the word "keyword" in the bottom left column); 3) or by the Catalog link on the menu bar.
5. I enrolled in a course. Where do I go to access it?
All the courses you are enrolled in are listed under the Dashboard link on the blue menu bar. You must be logged in for this menu item to be visible.
6. How do I register for a course?
Please note, the recommended browser to complete your registration is Google Chrome. To register follow these steps:
Locate the desired course and click Register.
Select Complete Registration Now or Add to Cart and Complete Registration Later to continue shopping and checkout via the cart when ready. Note: Your spot in a class is not reserved until you complete the checkout process.
Verify the training and price. If you have a discount code, enter it into the Discount Code field and click Apply Discount.
Enter your payment information and click Place My Order.
Click Printable Receipt on the Registration Complete page to print your receipt. You can access course information and handouts from this page.
7. How can I access my certificate of completion

?
Once you have completed a course, you may download and print your certificate of completion by going to the course and clicking on the "Certificate" button.
8. Can I cancel my registration for courses and other live programs

?
NDAA Cancellation, Refund & Substitution Policy*: NDAA will gladly offer training course attendees a credit for the full course amount which you or an office colleague can use for the rescheduled course or a future NDAA course of your choosing prior to September 30, 2023. As always, substitutions are accepted at any time. Note, NDAA regrets that cash refunds are not available. Please submit all requests to NDAA in writing via email to training@ndaajustice.org *NDAA reserves the right to update this policy on an as-needed basis.
9. What are the acceptable payment methods?
Credit cards are the preferred method of payment. Our registration site is a secured site and payments are processed by BluePay. Payment by check must be received by our accounting department prior to the start of the course.
Make check(s) payable to NDAA. Please list the name of the course/order ID number on the memo line and send the payment to:
Attn: Accounting
National District Attorneys Association
PO Box 1449
Maryland Heights, MO 63043-0149
For efficient processing, checks are sent to a bank lockbox
10. What are the system requirements for accessing a webinar?
All users must access on-demand recordings and live webinars from an up-to-date web browser (e.g., Google Chrome, Safari, Firefox, and Microsoft Edge) that supports HTML 5.
11. How do I access the training materials for a session?
You must first register for the session. Then the materials will be accessible for each registered course under the Handouts tab.
12. If I have other questions that were not addressed in this FAQ, who should I contact?
Please contact NDAA at training@ndaajustice.org.
| Access Date | Quiz Result | Score | Actions |
| --- | --- | --- | --- |