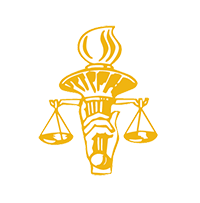 Meet Our Speakers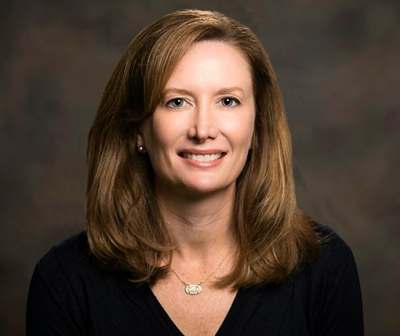 Duren Banks
Division Vice President for Applied Justice Research at RTI International
Duren Banks the Division Vice President for Applied Justice Research at RTI International, where she leads research centers focused on community safety, law enforcement, forensic and investigative sciences, courts, and corrections. She is an expert on many aspects of the court system in the United States, along with related issues of juvenile justice, school safety, and the interaction of law enforcement and community groups. Before joining RTI in 2012, Dr. Banks served as chief of the Prosecution and Adjudication Statistics Unit of the federal Bureau of Justice Statistics, overseeing multiple national data-collection projects related to the nation's court system. She has also been a consultant and analyst focused on performance and accountability in government programs related to justice, substance abuse, and education. She received her PhD in Criminology from the University of Maryland at College Park.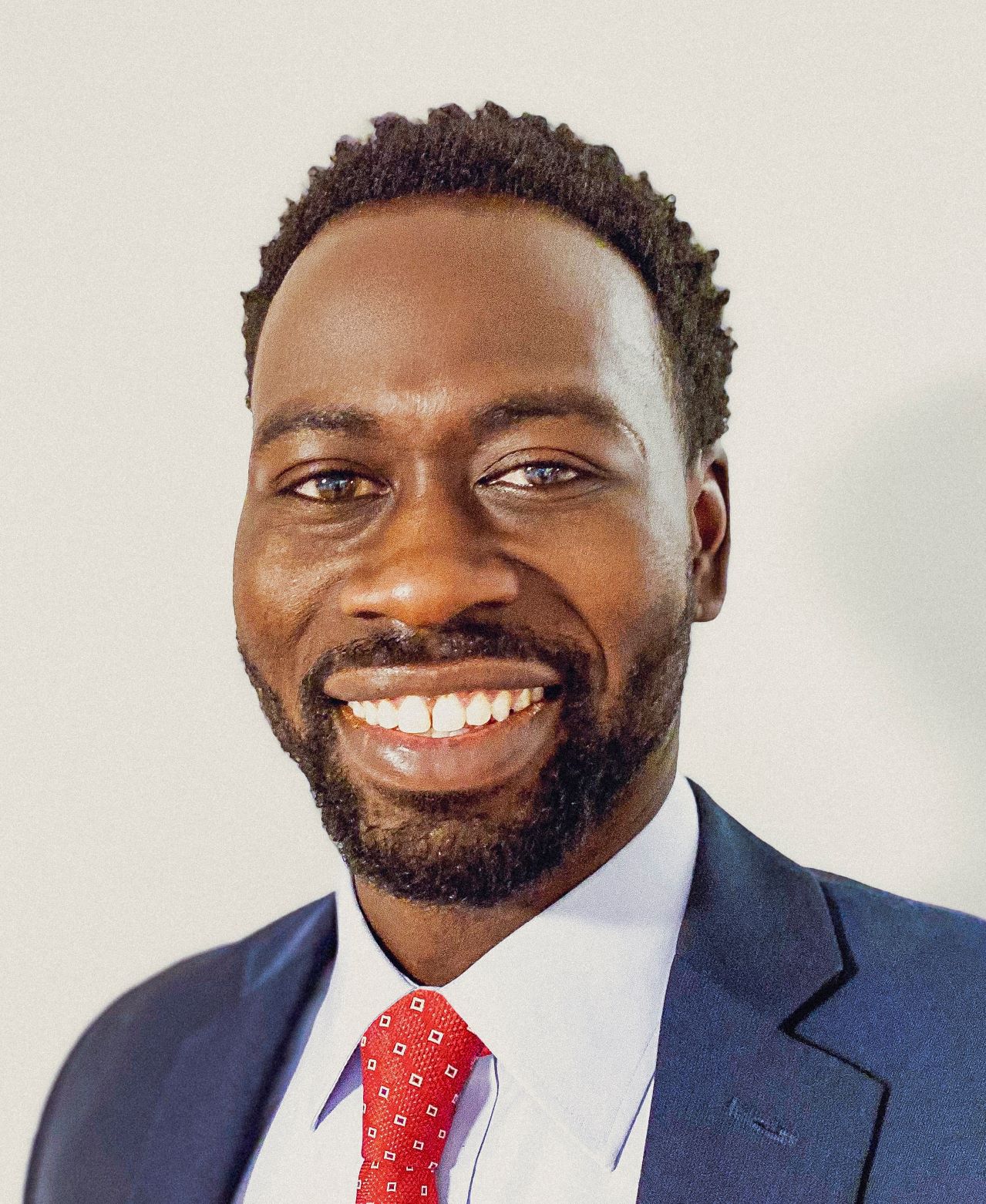 Ebo Browne
Statistician, Prosecution and Judicial Statistics Unit of the Bureau of Justice Statistics
George (Ebo) Browne is a statistician in the Prosecution and Judicial Statistics Unit of the Bureau of Justice Statistics. His main duty is overseeing BJS projects that examine the judicial system. Currently, Ebo serves as project manager for the National Survey of Prosecutors, the Survey of Public Defenders and the Criminal Cases in State Courts data collection. Prior to joining BJS, Ebo was a senior research analyst for the Kansas Sentencing Commission, where he also served as the state's Statistical Analysis Center Director. Ebo is currently finishing his doctorate in Sociology at Kansas State University.
Nelson O. Bunn Jr.
Executive Director, National District Attorneys Association
Nelson is the Executive Director of the National District Attorneys Association (NDAA), having previously served 3 years as NDAA's Director of Government Affairs bringing comprehensive experience across Congress, federal agencies, and the criminal justice system stakeholder community. Prior to NDAA, Nelson served as the Director of Government Affairs for The Charles Group in Washington, DC, where he represented the Major County Sheriffs of America (MCSA), an organization representing elected sheriffs from counties with populations over 500,000 people. Nelson also brings federal agency experience as he spent time in the Science and Technology Directorate at the Department of Homeland Security. With that experience, he brings insight into crisis response programs and emerging technologies in the first responder community.
Dick Durbin
United States Senator (D-IL)
Senator Dick Durbin, a Democrat from Springfield, is the 47th U.S. Senator from the State of Illinois, the state's senior senator, and the convener of Illinois' bipartisan congressional delegation. Durbin also serves as the Democratic Whip, the second highest ranking position among the Senate Democrats. Senator Durbin has been elected to this leadership post by his Democratic colleagues every two years since 2005. Elected to the U.S. Senate on November 5, 1996, and re-elected in 2002, 2008, and 2014, Durbin fills the seat left vacant by the retirement of his long-time friend and mentor, U.S. Senator Paul Simon. Durbin sits on the Senate Judiciary, Appropriations, Agriculture, and Rules Committees.
Dave Joyce
Congressman, Ohio's 14th District
Dave graduated from West Geauga High School and went on to receive his BA in Accounting, and Juris Doctorate, from The University of Dayton. Upon graduation, he moved back to Cuyahoga County and worked as a public defender. He was then elected in 1988 as county prosecutor. Throughout his service as the Geauga County Prosecuting Attorney, Dave built a reputation as being a protector of both Geauga County families and taxpayers, making it a priority to provide the highest quality legal work in the most cost-efficient manner possible. In 2005, the Ohio State Women's Bar Association presented Dave with the "Family Friendly Workplace Award" for providing his employees a family-oriented office environment. In 2008, Forbes magazine named Geauga County the fourth best county in the nation to raise a family, citing the low crime rate and solid housing stock. Throughout his career, Dave has assisted in numerous counties throughout Ohio as a special prosecutor, and some of his case and trial work has been featured on national shows such as CBS's 48 Hours. In November 2012, Dave was elected to represent the 14th District of Ohio for the 113th Congress. This Congress, the 116th, is his fourth term in office.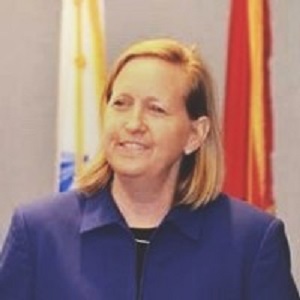 Kristen Mahoney
Acting Director of the Bureau of Justice Assistance
Ms. Kristen Mahoney serves as the Acting Director of the Bureau of Justice Assistance within the Office of Justice Programs. As such, she is responsible for the management of nearly 7,916 awards totaling $4,491,467,168. She has comprehensive and practical experience creating criminal justice policies, programming and technical assistance that aid state, local, and tribal communities. She has provided national leadership and outreach on criminal justice issues by identifying and supporting evidence-based programs, best practices, and innovative approaches to challenges facing criminal justice stakeholders. In 2016 she was recognized for her work developing and implementing the Violence Reduction Network (now the National Public Safety Partnership) and was awarded the Presidential Rank Award of Meritorious Executive by President Barack Obama. From 2006-2012, Kristen served the Executive Director of the Governor's Office of Crime Control & Prevention for the State of Maryland. Ms. Mahoney came to state government after serving as the Chief of Technical Services for the Baltimore Police Department and the Executive Director of the Mayor's Office of Criminal Justice for the City of Baltimore. Ms. Mahoney received her B.A. from Sweet Briar College and her J.D. from the University of Baltimore. She is a member of the Maryland Bar and has practiced law with the Legal Aid Bureau of Maryland, specializing in the representation of abused and neglected children.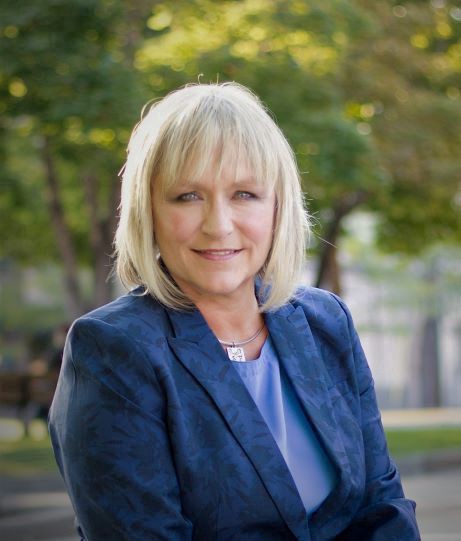 Kirsten Pabst
County Attorney, Missoula County, Montana
Kirsten Pabst is serving her second term as the elected prosecutor in Missoula County, Montana. Ms. Pabst has been trying complex cases and teaching trial practice to new lawyers for the past 24 years. In her role as County Attorney, she supervises a staff of 43, serving multiple law enforcement agencies and county departments, while maintaining an active caseload. Ms. Pabst frequently speaks, lobbies, writes, and testifies on topics including domestic violence, trial advocacy and criminal justice reform and has served as faculty and lectured for the National Advocacy Center, NDAA, the University of Montana School of Law, the Montana County Attorneys Association, state chapters of Women in Law Enforcement, and others. Ms. Pabst has been named Criminal Justice Professional of the Year and recently received two national achievement awards for her work in the evolving field of trauma and secondary trauma. She successfully implemented Montana's first formal Prosecution-Led Diversion and Criminal Mediation programs. Recently the U.S. Forest Service Law Enforcement Unit bestowed its highest honor upon Ms. Pabst for her longstanding partnership with the agency and her commitment to protecting people, property and natural resources. She is currently working with the Victim Services subcommittee of the President's Commission on Law Enforcement and the Administration of Justice.
Nancy G. Parr
President, National District Attorneys Association
Nancy G. Parr began her career as a prosecutor in Suffolk, Virginia and has worked in Chesapeake, Virginia since 1994. For six of those years, she also served as a Special Assistant United States Attorney in the Eastern District of Virginia. Additionally, she was an instructor at the National Advocacy Center from 2001 through 2010. On March 1, 2005, Ms. Parr was sworn in as the Commonwealth's Attorney for the City of Chesapeake to complete her predecessor's term. She was first elected in November 2005. Since that date, she has implemented new programs and has promoted community outreach in addition to carrying out the traditional role of a prosecutor's office. Her programs include Girls' Empowerment Conferences, Boys' Leadership Conferences, "Traveling the Road to Success" multi-week programs, and 'Playing on the Right Team" basketball tournaments. Ms. Parr is a member of many boards and organizations. Some of these include the President's 2020 Commission on Law Enforcement and the Administration of Justice, Harry L. Carrico Professionalism Course Faculty (2019-2022), Virginia Association of Commonwealth's Attorneys (President 2014-2015), Commonwealth's Attorney Service Council (Chairman 2014-15), State Crime Commission (2012-14), Governor's Task Force on Prescription Drug and Heroin Abuse (2014-15), Virginia State Bar Council (1st Judicial Circuit representative 2011-17), Chairman of Board of Governors for the Criminal Law Section of the Virginia State Bar (2018-19), State Child Fatality Review Team (2012-14), Boys and Girls Clubs of Southeast Virginia Chesapeake Division (since 2008), and Champions for Children - Prevent Child Abuse (since 2017). Also, she is a Child Life Volunteer at the Children's Hospital of the King's Daughters. She was recognized by Virginia Lawyers Weekly as a 2018 Leader in the Law, inducted as a Virginia Law Foundation Fellow in 2017, awarded the 2016 Robert F. Horan, Jr. Outstanding Commonwealth's Attorney Award and the 2014 John Hanna Youth Traffic Safety Award, named Grand Marshall for the 2011 South Norfolk 4th of July Parade, selected as 2008 Woman of the Year for the Women's Division of the Chamber of Commerce Chesapeake, and was the recipient of the Martin Luther King Leadership Award in 2007. Ms. Parr graduated from the University of Virginia with High Distinction and from T.C. Williams School of Law at the University of Richmond. She has been practicing law since 1983. Ms. Parr is proud to be the first Virginian and the second woman to serve as President of the National District Attorneys Association.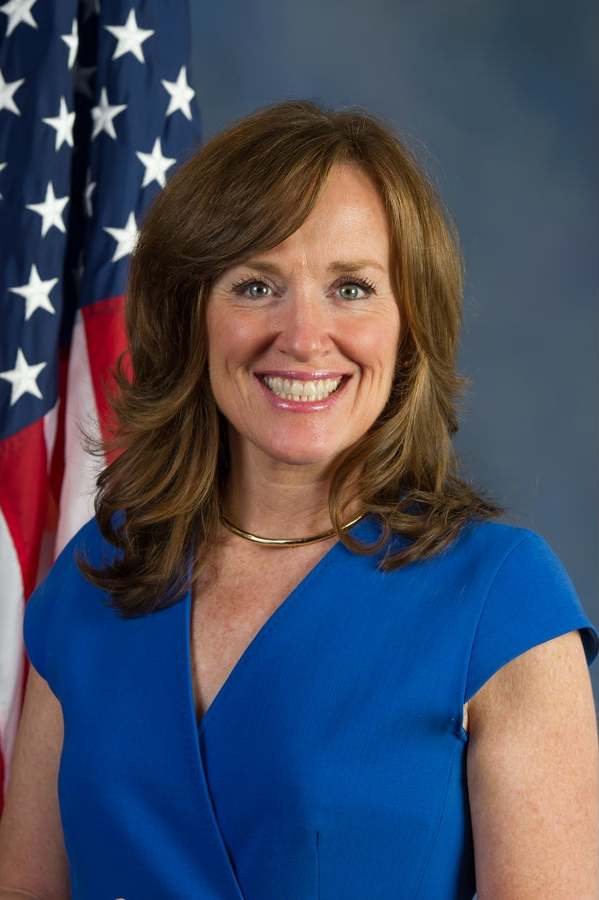 Kathleen Rice
U.S. Congresswoman (D-NY)
Congresswoman Kathleen Rice represents New York's fourth congressional district, which covers parts of Nassau County, NY, a diverse suburban community located on Long Island. First elected to Congress in 2014, Kathleen emerged as a leading Democratic voice on national security issues and served as a member of the Homeland Security Committee and the top Democrat on the Transportation Security Subcommittee, where she passed legislation to improve airport security screening in her first year. As a member of the Veterans' Affairs Committee, Kathleen established herself as a fierce advocate for veterans and for accountability at the Department of Veterans Affairs, and she authored bipartisan legislation to boost rates of veteran employment, which passed unanimously in the House in 2015 and again in 2017. Kathleen was reelected to a second term in 2016, and now serves as the Chairwoman of the Homeland Security Subcommittee on Border Security, Facilitation, and Operations. After serving as a prosecutor for more than two decades, Kathleen is using her experience in law enforcement to help lead the fight to combat gun violence and reform our criminal justice system. She serves as a Vice Chair of the House Gun Violence Prevention Task Force, and helped organize a working group made up of former prosecutors from both parties to help develop bipartisan criminal justice reform legislation.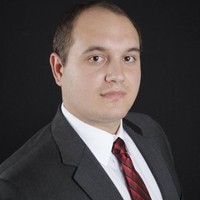 Frank Russo
Director of Government and Legislative Affairs, National District Attorneys Association
Frank Russo is the Director of Government and Legislative Affairs at the National District Attorneys Association (NDAA). With more than 5,500 members nationwide NDAA is recognized as the leading source of national expertise on the prosecution function and is a valuable resource for the media, academia, government, and community leaders. Through continued advocacy, engagement with criminal justice stakeholders, and solicitation of ideas and input from its members, the association is able to provide the prosecutor perspective on issues including human trafficking, drug policy, forensic science, domestic violence, electronic evidence, asset forfeiture, child abuse, juvenile justice, and many more.Prior to joining NDAA, Frank worked on Capitol Hill as a Law Clerk with both the U.S. Senate Committee on the Judiciary and the U.S. House Judiciary Committee on the Subcommittee for Crime, Terrorism, and Homeland Security. He is a graduate of The Catholic University of America, Columbus School of Law, in Washington, D.C. where he currently serves on the school's Alumni Council, and received his bachelor's degree from the University of Georgia. He holds a license to practice law in the State of Georgia.
Brian Schatz
United States Senator
Senator Brian Schatz has dedicated his career to public service as a strong advocate for Hawai'i's middle-class families, a clean energy economy, seniors, our veterans, and Native Hawaiians. As Hawai'i's senior United States Senator, Brian serves on four Senate Committees essential to the future of Hawai'i: Appropriations; Banking, Housing and Urban Affairs; Commerce, Science, and Transportation; and Indian Affairs. Senator Schatz also serves as Chair of Senate Democratic Special Committee on the Climate Crisis as well as Chief Deputy Whip, a leadership position that gives him a greater role in shaping policy and communications for Senate Democrats. From 1998 to 2006, Brian Schatz was a member of the State House of Representatives. He served as the House Majority Whip, Chair of the Economic Development Committee, Vice-Chair of Water, Land and Ocean Resources, Vice-Chair of Consumer Protection and Commerce, and as a member of the Hawaiian Affairs, Higher Education, Energy and Environmental Protection, and Agriculture Committees.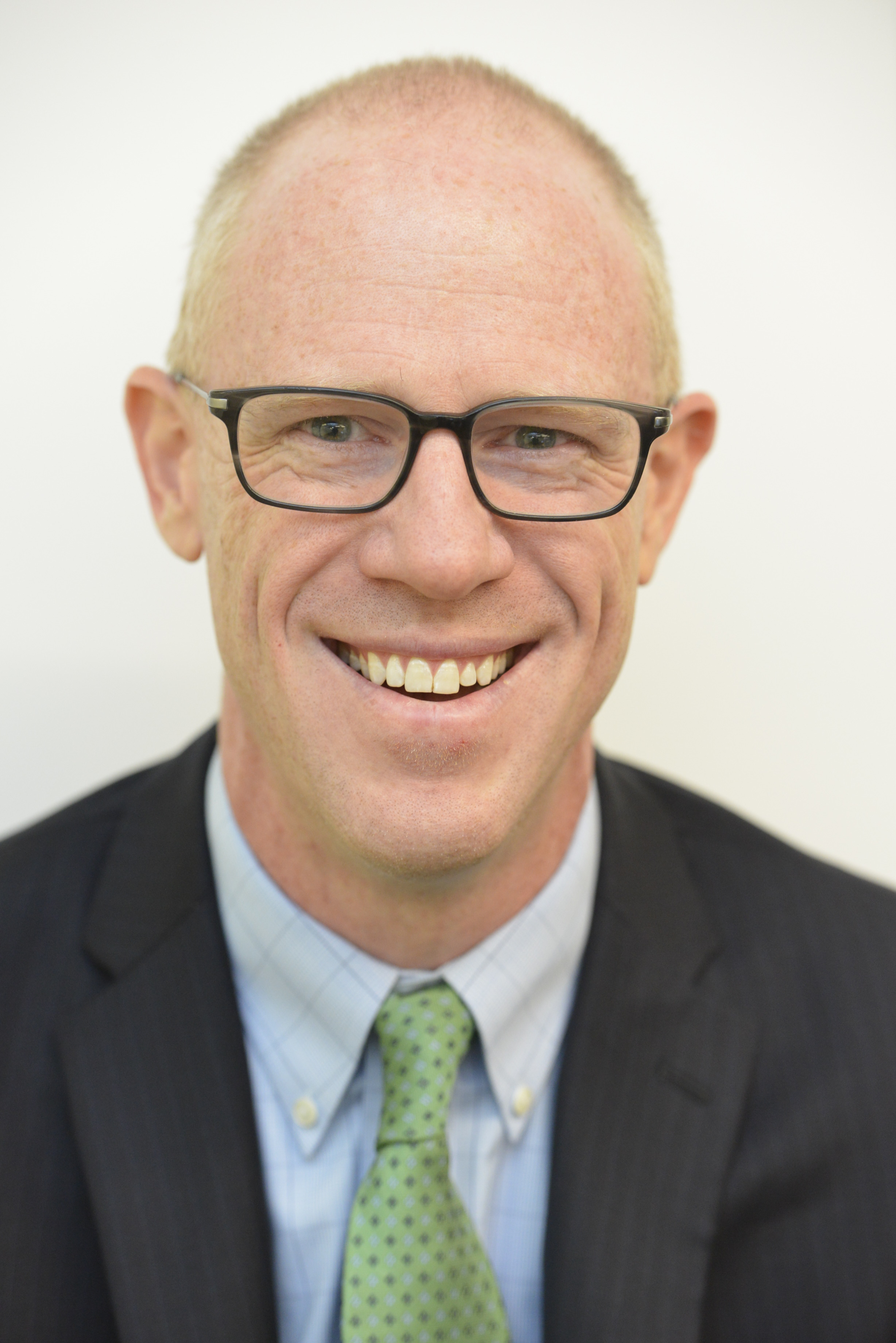 Kevin Scott
Chief of the Law Enforcement Statistics Unit & Acting Acting Chief of the Prosecution and Judicial Statistics Unit of the Bureau of Justice Statistics
Kevin Scott is the Chief of the Law Enforcement Statistics Unit and Acting Chief of the Prosecution and Judicial Statistics Unit of the Bureau of Justice Statistics. In those roles, he oversees staff that administer a variety of surveys and other data collections from law enforcement agencies and officers, forensic crime laboratories, courts, prosecutors' offices, and public defenders. Prior to his time at BJS, Dr. Scott served as the Director of the Policy Analysis Unit in the Department of Justice's Office of Legal Policy and as an analyst for the Administrative Office of the U.S. Courts. He received his doctorate in Political Science from Ohio State University.
| Access Date | Quiz Result | Score | Actions |
| --- | --- | --- | --- |