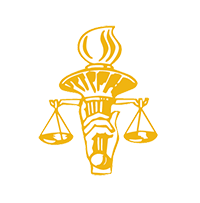 Trauma Informed Best Practices for Survivors of Violent Crimes
Includes a Live Web Event on 09/19/2023 at 1:00 PM (EDT)
Register

Prices available after logging in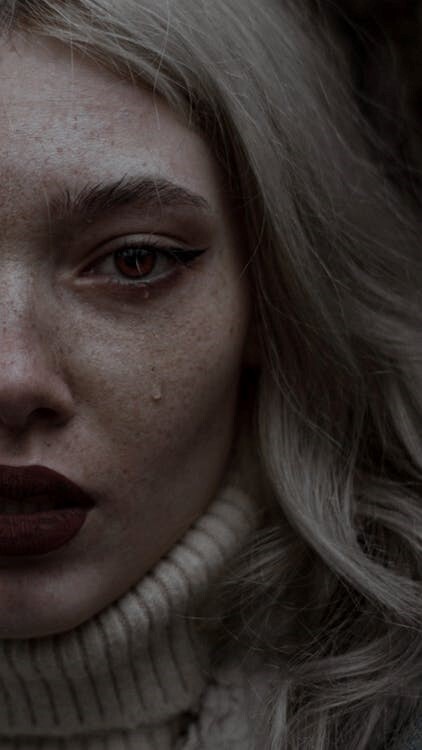 Live Webinar: Trauma Informed Best Practices for Survivors of Violent Crimes
September 19, 2023
1:00 pm - 3:00 pm EST
120-minute presentation
2.00 CLE Credit
Survivors of violent crime often display behaviors and recount memories in ways that are counterintuitive to jurors, prosecutors, law enforcement and the community stakeholders who are doing their best to assist them and help them obtain justice. All members of the criminal justice team, community resource providers, and health care professionals can work more effectively with these vulnerable victims by recognizing and understanding the underlying neurobiology of traumatic events, its emotional and physical manifestation, and how these processes can impact the victim's emotions, life experiences, memory, and responses. Taking a trauma-informed approach when working with victims of violent crimes can enhance communication and lead to successful legal strategies.
The presenter will discuss the brain and body responses during any traumatic event and its effects on memory. She will shed insight into how we can best work with traumatized victims, utilize these approaches in trial preparation as well as in trial, and provide justice for these victims.
Cost:
Members: $150
Non-members: $200
If you would like to become a member, please join here!
Eligibility:
NDAA's mission to serve and support prosecutors and their staff. In consideration of this commitment, NDAA requires that all those in attendance of our programs currently work in or work closely with prosecution: NDAA invites prosecutors, lawyers and paralegals in local, state, tribal, federal and military government attorneys' offices who work on behalf of survivors, law enforcement, victim advocates and victim- witness professionals, domestic violence task force members, all court services staff, judges, health and mental health care professionals, shelter and social workers, members of the faith community, school administrators, and protective services personnel. If you are not sure about your eligibility, please contact training@ndaajustice.org.
Questions?
Please contact Director of Education and Engagement Candace Mosley at cmosley@ndaajustice.org or training@ndaajustice.org.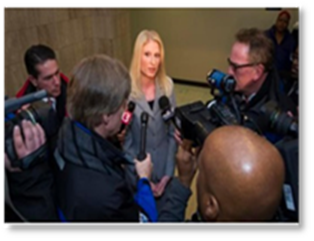 Courtney Curtis
Assistant Executive Director
Indiana Prosecuting Attorneys Council
As Assistant Executive Director of the Indiana Prosecuting Attorneys Council, Courtney Curtis leads the Council's training curriculum for all of Indiana's prosecutors statewide, oversees creation and updating of trial manuals, and provides trial assistance to each of the State's 92 counties in addition to legislative initiatives. Previously, Courtney has lead domestic violence prosecutions in Johnson County, Indiana, and was the Division Chief of the Special Victims Team for the Marion County Prosecutor's Office, located in Indianapolis, Indiana. As Division Chief, Courtney lead Domestic Violence, Sexual Assault, Child Molest, and Human Trafficking prosecutions for a division of 27 attorneys and 4 assistant supervisors. She was responsible for community outreach, screening guidelines, and multi-disciplinary trainings as well. Courtney served as Chair for the Marion County Child Fatality Review and was a co-leader of the Child Fatality Trial Team. She has extensive experience in major felony crimes such as Burglary and Robbery and was a member of the Homicide unit. Courtney has trained for the states of Arkansas, Tennessee, Kentucky, Louisiana, Missouri, and Indiana in addition to training for NDAA for years in the areas of Trial Advocacy, Homicide, Sexual Assault, Child Molestation, and Domestic Violence. In 2013, Courtney traveled to Mexico City on behalf of the Conference of Western Attorneys General to train Mexican prosecutors as they enacted the right to trial by jury for the first time. Courtney is a recipient of NDAA's 2020 Distinguished Faculty Award.
$i++ ?>
Continuing Legal Education Credits: 2.00 hour
Continuing Legal Education Credits: 2.00 hour NDAA has applied for CLE credit in Illinois, Kansas, Mississippi, Ohio, Pennslyvania, Tennessee, Texas, and Virginia. based on state requirements and guidelines. All other attorneys seeking CLE credit should contact their state bar for more information. At the conclusion of the course and after completion of the electronic evaluation survey, all attendees will receive a uniform continuing education certificate that they may use to report their continuing education hours to their state bar or reporting agency. Questions regarding CLE can be directed to Assistant Director, Courtney Jan at cjan@ndaajustice.org.

Key:
Complete

Next

Failed

Available

Locked
Trauma Informed Best Practices for Survivors of Violent Crimes
09/19/2023 at 1:00 PM (EDT) | 120 minutes
09/19/2023 at 1:00 PM (EDT) | 120 minutes
CLE Certificate of Attendance
2.00 General credits | Certificate available
2.00 General credits | Certificate available